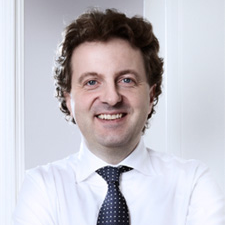 J.C Gil
lic. iur
28+ years of experience
English, German
J.C. Gil Rechtsanwälte
Waldmannstrasse 8
Zürich
Zürich
Switzerland
J.C. Gil Lawyers
At J.C. Gil, you receive personal, solution-oriented, high-quality, and cost effective legal services that include litigation in business law matters by attorneys who have excellent credentials, international expertise and many years of experience in legal practice at leading law firms in Zurich and abroad.
At our firm, personal legal services mean that we are not only in regular, close and direct contact with our clients, but also personally perform the work. And personal services also mean that we always consider the human aspects of our engagements while focusing on the legal matters at hand.
By solution-oriented legal services, we mean that we begin our engagements by consulting with our clients to determine their actual needs and the available strategies that may be used to achieve their goals. Then, we effectively and professionally implement the selected strategies. To do so, we do not simply rely on our fundamental knowledge of legal practice but also use our intuition, vision and creativity.
Our high-quality work can be explained by the fact that we are independent attorneys with excellent credentials and many years of experience in legal practice, but also by the fact that we view legal practice as more than just a standard mass market business. At J.C. Gil, it is a personal service that is individually designed for each and every client.
Finally, our work is cost effective because it is based on solution-oriented processes, and not on the cost structure of a large firm.